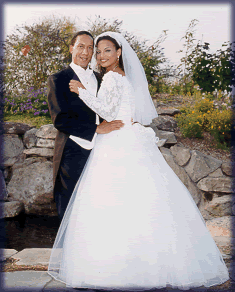 We want to thank you for the extremely outstanding performance of you and your staff in the coordination of our wedding.

Ever since we hired Exclusive Elegance, we have had nothing but gratitude for the personal and professional service that we received. It was very apparent on our wedding day that you paid attention to all the details and went out of your way to make our special occasion just the way we wanted it – elegant. Most importantly, you and your staff made our wedding day stress free from the beginning to end.
– Tony & Terry Jacques
Photograph by Fond Memories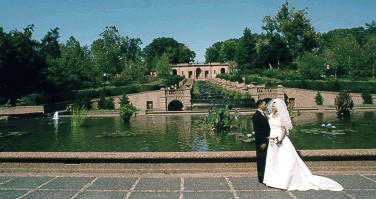 Thank you for the excellent coordination service you gave through the planning phase and on the actual day of our wedding.
– Lawrence and Njeri Williams
Photographs by Vince Cowan Photography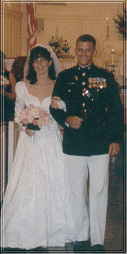 Thank you for all the assistance you gave us that made our wedding day come off without a hitch. It was so nice to have a professional to use as a sounding board.
-Don and Liz Modder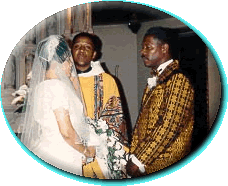 You came in made the planning so easy. We didn't know where to begin and you took it all under control. You are a jewel to me and I love you very much.
– Robert and Melanie Garner
What can I say? They told me you were good, but they should have used adjectives like wonderful, unbelievable, professional, caring, considerate and the list goes on. You really made the wedding special and Lewis and I were so happy. There were no glitches in the wedding that you were not able to resolve. You and your staff were always there observing to make sure things went "right." On the spot checks and collaboration were wonderful and I need to comment on the pre-wedding day planning. You were great.
-Lewis and Annie
Craig and I can't begin to tell you how absolutely grateful to you for making our wedding day so special. Our guest have done nothing but rave about how much fun and orderly everything was. You are truly a jewel sent from heaven. We Love You.
-Mr. and Mrs. Joyner
I just wanted to thank you and your staff at Exclusive Elegance by Else for the outstanding coordination and overall planning that you did for my wedding. Everything was outstanding. Both Thomas and I talked about our special day throughout our honeymoon. You even won Thomas over. I appreciate your hard work on that day, but it made my day absolutely fabulous. We heard nothing but compliments about our wedding and reception. Thank you again.
-Vivian McKnight